By Joseph DiMisa
Fewer than 3% of product sales reps make more than $500,000 a year. Push the earnings up to the seven-figure benchmark, and that number drops to less than .001%. What does it take to be a million-dollar earner? Knocking on more doors, calling on more clients, and being smarter than the competition are all key.
Even more important, however, is having the right behavioral competencies for the job and spending more time on the most productive activities. The following looks at what organizations can do to help their reps push closer to the million-dollar threshold and discusses the best practices of seven-figure sales reps.
Do your reps have the right competencies?
The first step in creating seven-figure reps is to make sure that they have the right competencies for their job. Competencies are the knowledge, skills, and types of behavior reps need to retain and grow their accounts. They are "how" the reps do their jobs. A competency progression model (see Figure 1) illustrates the various degrees of competency reps need at each level of a sample organization.
Reps that master the necessary competencies, and demonstrate them frequently, will achieve the best results. As reps gain experience, they can take on increasingly complex work (e.g., more accounts, larger assignments), gain a deeper understanding of the business, and develop more effective management and problem-solving skills. This will allow them to progress in the organization and earn more.
How can an organization determine what competencies its reps require? The key is to define each job's role. Competencies grow out of and complement a job's role—what a job does, and how and why it does it. If a sales role is not well defined, organizations cannot know how to properly staff it. Too often, management looks for background and experience that do not match what it takes to succeed given the organization's lines of products/services, the sales process, and the customers' profile and expectations.
To understand a job's role, an organization must know what makes each job tick. Sibson Consulting has created a Job Specialization Framework to define jobs and, ultimately, guide the sales compensation plan design. The framework uses the following five filters:
Customer targeting and segmentation. The organization should identify the customers that the rep must target. It can then segment the accounts by size, type, strategic importance, and/or other criteria. Different segments may require different competencies.
Sales strategy. Sales jobs are based on three primary tactics, commonly identified as PAR strategies—where the initials stand for penetration, acquisition, and retention (see Figure 2). Knowing what PAR strategies each job needs can help the organization determine the competencies its reps require.
Figure 2: PAR Strategies
 

Role

Requirements

Penetration
Acquiring greater sales with current customers
Building relationships, seeking new opportunities, crossing boundaries and broadening one's reach within an organization
Acquisition
Generating sales to new customers of new or current products
Creating awareness and stimulating interest
Retention
Maintaining current sales with current customers
Maintaining the relationship
Source: Sibson Consulting
Organizational hierarchy. This filter looks at how the job fits within the organization's structure (e.g., individual contributor, manager, etc.). It also considers the reps' support structure (e.g., do they get help from others or are they on their own?). In many organizations, an account manager oversees all sales activity into an account and is supported by a team of sales reps. In other cases—usually smaller, nonstrategic accounts—sales reps may cover an account independently.
Sales process. An organization takes three specific steps to complete a sales transaction—identify the opportunity, close the sale, and support and service the customer. Each step requires specific competencies. It is important to know what the rep will actually do within the process and what skills it requires.
Product and/or product lines. Reps need to develop indepth technical knowledge and expertise about the products and/or product lines they are assigned. This is particularly important if reps are specialized by product (e.g., a data specialist, services specialist, software specialist).
Organizations that want to help their reps become seven-figure earners need to understand their job roles, identify the competencies each role requires and then make sure the reps in each role have the right competencies.
Do your reps spend their time on the most productive activities?
The second step in growing seven-figure reps is to help them spend their time productively. A rep's clock registers two types of time: selling time—which is spent on direct customer contact or general sales planning—and nonselling time, which is spent on activities not directly related to customers or prospects.
Productivity studies reveal that average-performing reps spend 65% of their time on nonselling activities, which leaves only 35% for selling. In contrast, high-performing reps allocate 55% of their time to selling, thus earning more incentive or commissions. A closer look reveals that many nonselling activities are management-generated (see Figure 3).
Figure 3: Top 10 Time-Wasting Administrative Activities

"Face time" in the office
Office politics
Internal non-sales document preparation
Documentation of activities or milestones
Travel planning and booking

Performance reviews
Quota review and negotiation
Commission review
and negotiation
Reporting of commissions
Expense reporting

Management is the source of almost half the messages sales reps receive on an average day, according to participants in Sibson's 2014 Sales Force Effectiveness Forum.
Source: Sibson Consulting
Organizations need to "decontaminate" their reps' time to allow them to focus on disciplined actions that lead to sales. This can be accomplished by pinpointing individual activities that create problems and reduce sales time. Organizations that are grooming seven-figure reps employ the following strategies:
Identify the top two or three time wasters. Then set a goal to eradicate them within the quarter, if not sooner.
Study the habits of the organization's top performers. Then share best practices with the broader team.
Rein in the need for information. Determine what, and how, reps are being asked to report and eliminate any reports that are not necessary.
Use rewards to get the reps to use their time wisely. Encourage reps to channel their energy into productive, sales-oriented actions.
Keep all actions simple and constructive. Adjusting management style curbs requests that increase reps' administrative load.
Joe DiMisa provides best practice tips in the second part of this article, "Best practices of seven-figure sales reps."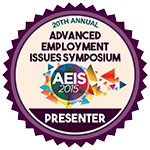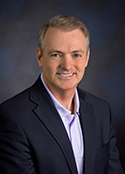 Joseph DiMisa has over 20 years of experience working on all aspects of sales, marketing, and customer service effectiveness. As

Sibson's

Sales Force Effectiveness Practice Leader, he works with leading companies to develop and implement sales strategies and sales effectiveness programs that drive profitable growth. He specializes in the design and implementation of sales management solutions that increase sales and profits for clients, and he has developed new approaches to growth planning and integrated sales management systems that allow companies to build customer-based sales strategies, select and manage distribution channels, and execute growth requirements across a range of marketing and selling environments.

He writes white papers and speaks frequently on best practices and strategies for optimizing sales channel performance. He has recently devoted much of his time identifying trends and issues across large global organizations. His findings are regularly distributed through survey briefings, readouts, and presentations. He is also author of two best-selling business books—The Fisherman's Guide to Selling: Reeling in the Sale—Hook, Line and Sinker (published by Adams Media 2007), and Sales Compensation Made Simple (published by World@Work 2009). He can be reached at 770.403.8006 or jdimisa@sibson.com.

View more resources on Personnel/ HR Management