By Joseph DiMisa
In part 1 of this article, we looked at what organizations can do to help their reps push closer to the million-dollar threshold. Now we'll look at some of the best practices of seven-figure sales reps.

Once an organization has reps with the right competencies and has "decontaminated" their time, the next step is to communicate the best practices of seven-figure earners and encourage their reps to adopt these practices. Although the details will vary from organization to organization and even from rep to rep, in Sibson's experience, organizations should encourage their reps to employ the following practices:
Spend significantly less time in the sales office. Seven-figure reps know that office time is mostly administrative downtime.
Use unscheduled pockets of time effectively. Reps should use any unclaimed hours between sales calls to look for new opportunities, visit a former client or get to know potential new ones.
Leverage their sales team to complete nonselling tasks. Many managers give their top performers more help from the sales team and administrative support to free up their time for selling. Seven-figure reps use administrative assistants for reporting and delegate appropriate sales-related tasks (e.g., prospecting, industry research, etc.) to junior sales staff.
Spend more time planning early in the sales process. Because seven-figure reps do not chase as many bad deals, they avoid the administrative burdens bad deals create.
Work 15% to 18% more hours per week. Seven-figure reps not only work harder, they work smarter. They need less follow-up and documentation and require fewer manager reviews. Their results prove their value.
Seven-figure reps know that proper account management starts with the understanding of who the client is and how they want to be served, which leads to trust and respect. They employ the following account-management strategies:
Thoroughly understand their clients' business. They know their customers' industry, the trends, and the issues. This enables them to spot business deficiencies (e.g., failure to use the latest technologies) that can lead to opportunities.
Invest in the relationship through continual touch-points and substantive time onsite. They know the more time they spend with a client after the sale, the more they demonstrate how much they value the relationship.
Take a break from active selling. They know that selling "too much or too hard" can hurt a client relationship. Although they are always on the lookout for opportunities, they let openings occur naturally by just being present.
Extend key relationships. They continually expand their relationships within their clients' organizations.
Always add value to the sale. They make sure their management and fulfillment role is visible to the client. That way, the client sees their influence and the value they provide.
Create opportunities for the client to help the rep's organization. They ask clients to present to other customers or become a case study in a presentation. They may, in turn, offer to provide a customer testimonial or invite the client to a trade show.
Pursue customer feedback. They ask clients how they are doing and if they are serving their needs.
Conclusion
Every good rep wants to be a seven-figure earner. Although reps who reach this level must have discipline and think strategically, organizations can help them by eliminating the roadblocks that make this goal so hard to achieve.
This includes helping their reps get on the right track by matching their job requirements with the competencies their reps need to manage the customer relationship. They also need to "decontaminate" their reps' time so they can focus on selling. Finally, they have to communicate and encourage their reps to adopt the best practices of seven-figure earners. Organizations that take these steps can, over time, cultivate million-dollar reps.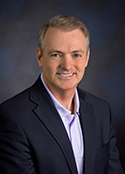 Joseph DiMisa has over 20 years of experience working on all aspects of sales, marketing, and customer service effectiveness. As

Sibson's

Sales Force Effectiveness Practice Leader, he works with leading companies to develop and implement sales strategies and sales effectiveness programs that drive profitable growth. He specializes in the design and implementation of sales management solutions that increase sales and profits for clients, and he has developed new approaches to growth planning and integrated sales management systems that allow companies to build customer-based sales strategies, select and manage distribution channels, and execute growth requirements across a range of marketing and selling environments.

He writes white papers and speaks frequently on best practices and strategies for optimizing sales channel performance. He has recently devoted much of his time identifying trends and issues across large global organizations. His findings are regularly distributed through survey briefings, readouts, and presentations. He is also author of two best-selling business books—The Fisherman's Guide to Selling: Reeling in the Sale—Hook, Line and Sinker (published by Adams Media 2007), and Sales Compensation Made Simple (published by World@Work 2009). He can be reached at 770.403.8006 or jdimisa@sibson.com.