By Dave Hawley, vice president of Marketing, SocialChorus
For good or bad, employees like to talk about their employers. That's a fact of business that has been true for hundreds of years. And social media is where many people, especially Millennials, are "talking" today.

Employers have a choice whether they want to ignore these employee-driven conversations or be a more active participant and help guide it as part of an overall strategy. Done wisely, companies that can properly leverage employee's social commentary can boost their marketing campaigns, pull in leads, and attract other quality employees.
According to a Pew Research study from September 2014, more than half of all adults 65 and older that are on Facebook, and on the younger side half of adults 18 to 29 use Instagram. Social media usage is the norm for any generation, with Millennials leading the way with several hours of social network interaction a day.
With this level of adoption, why would many companies still prefer their employees do not discuss the firm on social media channels? Risk is the most commonly cited reason for discouraging employee feedback, but this risk is overstated. Companies should worry more about ill-advised marketing Tweets or other gaffes instead of preventing employees trying to show their support.
Firms that do encourage social conversations will likely see a return on investment, with research from the Altimeter Group and LinkedIn showing nearly a third of employees that are socially engaged are optimistic about the future of the company. These same staff members are also 20 percent more likely to stay at their company, a number that is sure to attract the attention of those responsible for employee retention efforts.
For consumers, what's the appeal of hearing from employees on social media? For one, it's unfiltered commentary, especially when compared to thoughts from the CEO or PR companies. When employees talk about the company or a related issue, their thoughts are much more likely to gain traction. Firms that try to thwart these types of conversation can damage internal morale and can lose out on consumer brand building.
Despite their status as ideal spokespeople, most employees feel disengagement because they don't understand the broader goals of the company. A Gallup poll, "State of the Global Workplace," found only 41 percent of U.S. employees understand what sets apart their firm from competitors and what their workplace stands for.
If employees don't know these fundamental points, then of course they're disengaged. They need to know how their company is making the world a better place (even in the smallest of ways) and be able to freely express any feelings of pride or passion for their workplace with a social audience. How do you encourage such actions?
Here are four key issues that need to be overcome:
1. Provide employees with compelling and easily "shareable" stories.
Employees often don't know about their company's successes or charitable efforts. You have to give them a starting point. Knowledge is a prerequisite to advocacy on social media, so companies should designate teams of marketing staff to develop and share engaging content about the company.
2. Develop guidelines for sharing.
You want to provide employees with information, but also want to gently push them to be brand focused. Social guidelines should be explained through training so employees can avoid sharing the wrong types of information and develop some comfort with social interactions. Structure this all as a guide instead of commands in order to establish employees as partners instead of adversaries.
3. Make it simple by becoming the content source.
You want the company to control the messaging, so take the lead by developing a steady stream of content. For every one of the company's charitable contributions or innovations that will improve lives, then you need related content that is ready for immediate sharing.
4. Give people recognition.
So you created a team, wrote guidelines, and made the content. A follow-up step is to be sure frequent contributors are acknowledged by management for their socially focused efforts. If an employee becomes a social brand ambassador, then consider offering a perk such as a bonus or other inducement. Social advocacy can be a part of the upwards career track, a move that further aids retention and employee engagement.
People have real conversations on social media sites where they trumpet successes and talk about failings. Companies that ignore their staff members' social discussions will be left behind by more progressive companies that encourage employees to share their thoughts freely.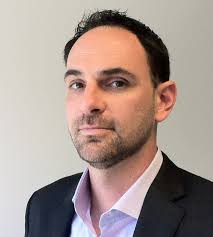 Dave Hawley leads marketing for SocialChorus. He has been delivering high-velocity, start-up marketing results for over a decade. Most recently, he has powered two start-ups to successful exits: KACE (acquired by Dell) and PowerReviews (acquired by Bazaarvoice).

View more resources on Personnel/ HR Management